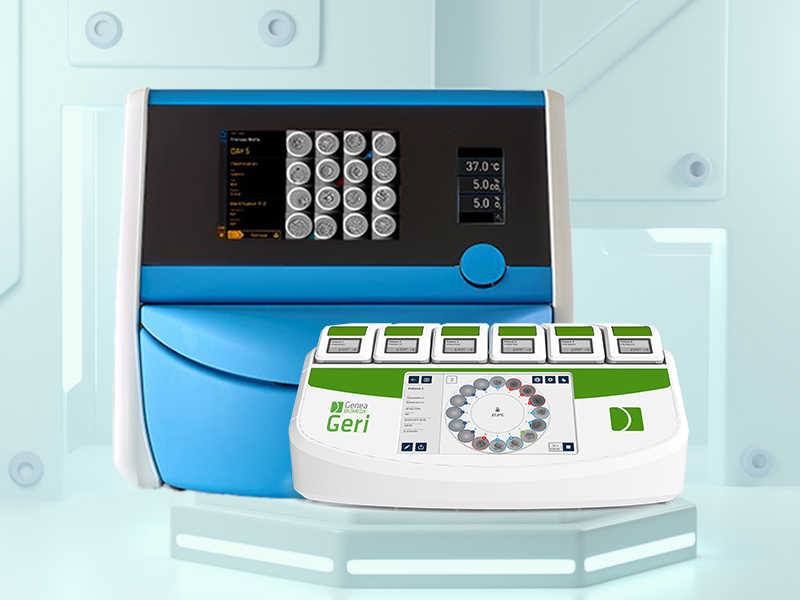 What function does that incubator play in IVF?
During in vitro fertilization (IVF) procedures, an incubator is a specialized device used in the area of assisted reproductive technology (ART) to establish a regulated environment for the development and growing of embryos. It is also known as a culturing system or an incubator for IVF.
With in vitro fertilization (IVF), sperm and eggs are removed from a woman's ovaries and fertilized in a lab setting. The embryos that are produced need a stable, optimal environment to grow before being transferred back into the mother's uterus. Embryo incubators are designed to mimic the environment of a female uterus by providing the proper temperature, humidity, and gas composition to support embryo growth.
Embryo incubators are commonly equipped with accurate temperature and gas control systems in order to ensure consistent and uniform conditions. They could additionally be equipped with monitoring and alarm systems to make sure the embryos stay in the best conditions during the incubation phase. Modern incubators also come equipped with time-lapse imaging technology, allowing for continuous monitoring of embryonic development without the need for intermittent disturbance.
How an embryo incubator supports in IVF treatment?
Optimal Environment
Incubators for embryos offer a stable, regulated environment that closely resembles the circumstances of the female reproductive system. They create the ideal environment for embryonic development by maintaining exact levels of temperature, humidity, and gas composition. This controlled environment helps ensure the embryos' viability and enhances their chances of successful implantation.
Consistency
Throughout the incubation stage, embryo incubators provide constant and stable settings. This eliminates fluctuations that could negatively impact embryonic development and viability. Consistency in temperature, gas concentration, and other parameters helps promote uniform growth and reduces the risk of developmental abnormalities.
Protection from External Factors
Embryo incubators protect embryos from external factors that could potentially harm their development. These include variations in temperature, pH levels, air quality, and potential contaminants. By isolating embryos in a controlled environment, incubators minimize the risk of detrimental effects caused by external influences.
Monitoring and Assessment
 Advanced incubators often incorporate time-lapse imaging technology, allowing continuous monitoring and assessment of embryonic development without the need for frequent handling or disturbance. This feature provides valuable information to embryologists, enabling them to evaluate the embryos' quality, select the most viable ones for transfer, and make more informed decisions during the IVF process.
Extended Culture Time
Embryo incubators allow for extended culture times when necessary. In some cases, embryos may require longer incubation periods to reach a more advanced stage of development before transfer. The ideal environment for this lengthy culture is provided by embryo incubators, enhancing the likelihood of choosing the most viable embryos for transfer and raising success rates overall.
Increased Success Rates
The precise control and optimized environment provided by embryo incubators have contributed to improved success rates in IVF procedures. By ensuring optimal embryo development and selecting the healthiest embryos for transfer, incubators enhance the likelihood of successful implantation and pregnancy.
Overall, embryo incubators play a crucial role in providing a stable and controlled environment for the growth and development of embryos during IVF procedures. Their benefits include improved viability, increased success rates, enhanced embryo selection, and extended culture times when necessary.
Q: What is embryo culture?
A: Embryo culture is the process of cultivating embryos until they reach the blastocyst stage on Days 5 or 6, just before uterine implantation. The study found that embryos that had reached the blastocyst stage implanted more successfully than those that had reached the Day 3 stage.