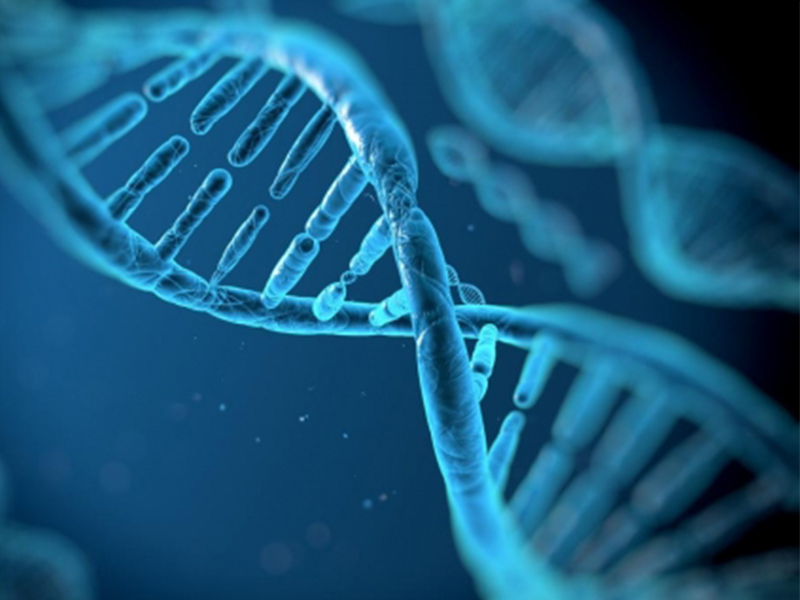 PGT helps identify embryos unaffected by genetic or chromosomal defects, which give us a higher chance for a successful pregnancy outcome.
PGT-A (Preimplantation Genetic Testing for Aneuploidy)
PGT-A is genetic testing performed on embryos to identify numerical chromosomal abnormalities or aneuploidy. This test is performed on embryos prior to transfer into the uterus. By analysing all embryos generated in an IVF treatment cycle, those free of chromosomal aneuploidy can be identified for selective transfer. As a result, the pregnancy rates per transfer are increased and the miscarriage rates decreased.
PGT-M (Preimplantation Genetic Testing for Monogenic)
PGT-M involves testing of embryos for specific monogenic disorders like Thalassemia, hemophilia and certain types of muscular dystrophy. It helps couples who have a family history or those who have had a child affected with these disorders to have an unaffected child. All embryos formed as a part of an Assisted Reproductive Technology (ART) are tested for this specific monogenic disorder. Only unaffected or career embryos are transferred to have a disease-free child. This can also be combined with PGT-A to further improve success rates.
PGT-SR (Preimplantation Genetic Testing for Structural Rearrangement)
PGT-SR tests people with chromosome rearrangements (structures that hold our genetic material is not of normal size or arrangement). These people are at risk of producing embryos with unbalanced chromosomal structure. Such embryos are not viable and can result in multiple miscarriages. PGT-SR tests embryos for such specific rearrangements and can help in selection of normal embryos for transfer.
ขั้นตอนการตรวจโครโมโซมตัวอ่อน PGT-A
In IVF, when the embryo is cultured to a mature stage ready for implantation, or the Blastocyst stage (5th day of embryo culture), more than 100 embryonic cells are formed. The inner cell mass that is formed develops into the fetus, and the trophectoderm develops into the placenta. A small amount of placenta cells are biopsied for genetic analysis. Without affecting the development of the embryo and does not harm the cells that will develop into the baby. The sampled cells are then extracted and enriched for Next Generation Sequencing (NGS), the most advanced technology in sequencing the entire genetic material in a cell (Genome).
Increases the chances of a healthy pregnancy.
Because the Preimplantation Genetic Testing for Aneuploidy (PGT-A) increases the success rate of pregnancy. Thus, it is a way to reduce the cost of IVF/ICSI by reducing the number of treatment cycles until a successful pregnancy.
Increase the chances of embryo implantation.
Reduce the risk of miscarriage.
Who is PGT-A suitable for?
Women older than 35 years due to the high risk of giving birth to a child with abnormal chromosomes
Spouses who have had IVF treatment before but were unsuccessful
Spouses with a history of more than 2 miscarriages before 12 weeks of gestation
Male/female with a family history of chromosomal abnormalities
ขั้นตอนการตรวจโครโมโซมตัวอ่อน PGT-M
Review pateint history
Review the patient's genetic test record and may request additional testing as information to assess whether such genetic abnormalities can be examined in the embryo.
Consult with a team of genetic counselors
To advise on the benefits and limitations of PGT-M testing and analysis, depending on the patient's individual condition. However, the test requires a parent's saliva sample or, in some cases, a sibling or relative.
In vitro fertilization (IVF/ICSI)
After the preparation process has been completed. A medical professional will inform the patient to begin the IVF treatment process for quality embryos. 
Embryo culture and embryo biopsy
To screen for genetic diseases. The embryos were cultured under controlled conditions until the Blastocyst stage on day 5 or day 6 of culture. A small number of cells from the Trophectoderm that will develop into the placenta will be biopsied for further analysis of the genetic material.
Genetic testing
The genetic material of the embryo is analyzed for specific mutations. This differentiation is caused by single nucleotide translocations (SNPs). It is verified by NGS technology. 
Transfer of the embryo
Embryos with genetic test results that are not diseased and have a normal number of chromosomes are screened prior to implantation of the embryo into the uterine cavity.
Who is the PGT-M suitable for?
A spouse who is a carrier of a genetic disease or has had a child with a genetic disease.
Autosomal recessive inheritance. A person with the disease must have two abnormal alleles inherited from both parents. For example, thalassemia. If there is only one faulty gene allele, it is known as a carrier of the disease. A carrier of the disease will have normal health but can pass on the abnormal gene to future children
Autosomal dominant inheritance. People with the disease also have one parent with the disease. Unless the person has a new mutation in which both parents are normal, for example, rickets, etc.
X-linked heredity, for example, muscle weakness, color blindness, etc.
A: In IVF, scientists select embryos for transfer back to the uterus based primarily on embryo development, while PGT allows scientists to select embryos based on detailed chromosomal results. Using IVF in combination with embryo genetic testing will help spouses have a chance to have embryos with normal chromosomes and transferring the embryos back to the womb also increases their chances of conceiving.
Q: Types of genetic diseases that can be screened with PGT.
A:
Chromosomal abnormalities such as Down syndrome, translocation
Genetic abnormalities such as beta-thalassemia, alpha-thalassemia, cystic fibrosis
Abnormalities within the mitochondria
Abnormalities in more than one gene